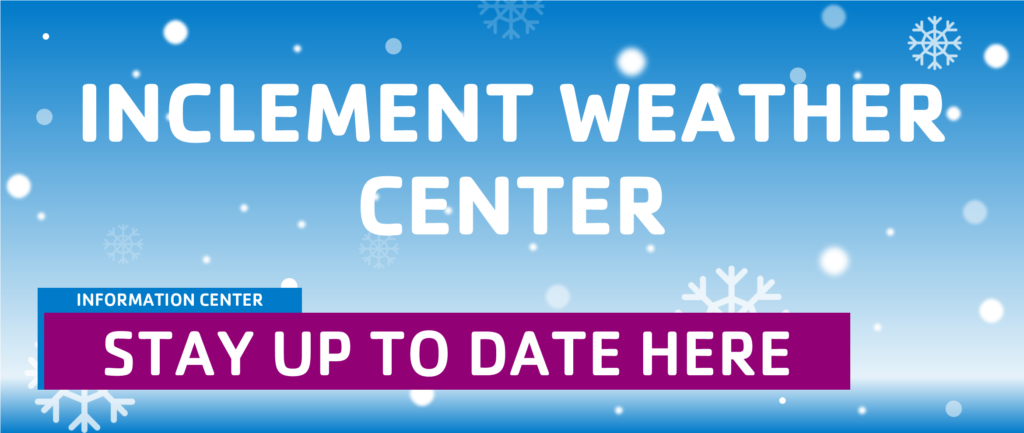 During times of inclement weather, the Naugatuck YMCA will make decisions and inform our Members & Program Participants regarding any facility and program changes.  These decisions are made with member, volunteer, and staff safety in mind. We want to ensure you are informed of our most up to date Facility and Program status.
Below are the areas you may check regarding facility and program schedule changes/communications.
Outgoing Voice Message on our Phone (203) 729-9622
Social Media (Facebook)
Please keep in mind that inclement weather can be a developing situation with multiple schedule changes throughout the day.
Department/Program
Status as of 

3/1/2023

Page last updated (Date & Time)
Wellness Centers (Pool, Treadmills, Locker Rooms, etc.)
OPEN
3/1/2023 11:00AM
Child Care Center – Preschool/Infant & Toddler
OPEN
3/1/2023 11:00AM
School Age Child Care – Before Care (All sites)
OPEN
3/1/2023 11:00AM
School Age Child Care – After Care (All sites)
OPEN
3/1/2023 11:00AM
Swimming Lessons

 

(learn more)
OPEN
3/1/2023 11:00AM
Group Exercise Classes

OPEN

3/1/2023 11:00AM
Volleyball Season
OPEN
3/1/2023 11:00AM
Basketball Season (learn more)
OPEN
3/1/2023 11:00AM
Gymnastics Program
OPEN
3/1/2023 11:00AM
Boxing Program
OPEN
3/1/2023 11:00AM