20

th Annual Auction Dinner
Why the Y?
OCTOBER 5, 2023 5:30pm
______________________________________________________________________________________________________________
Learn more about how to get your dinner ticket, digital bidding paddle, and come ready to have fun
This will be a night you will never forget!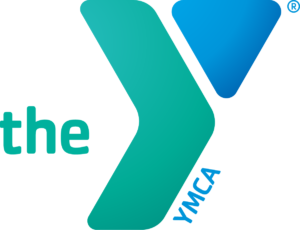 Get ready to celebrate your favorite decade in style!  Come on October 6, 2022 dressed to impress in the decade trend of your choice.  The Naugatuck YMCA is asking Why the Y with our 20th Annual Auction that supports the YMCA's Fox Cliff Summer Camp & Family Outdoor Center.  Learn more about how the funds raised at this event will be included in our Annual Campaign.
Bidding Opens:  5:00PM
Doors Opens:  5:30PM
In Person Bidding Ends:  7:30PM
Auctioneer Begins:  7:31PM
---
BUY AUCTION TICKET,
CREATE BIDDING ACCOUNT,
SHOW UP IN YOUR OUTFIT!
---
Where is the auction?
This year the YMCA Auction will be in person accompanied by a live auctioneer at the: Naugatuck Portuguese Club – 110 Rubber Ave, Naugatuck, CT 06770. There will be dinner, unlimited beer & wine, and a CASH cocktail bar. We will have a fun themed cocktail for the evening!
---
How do I buy a dinner ticket?
The cost of each dinner ticket is $50.00. You can quickly and easily get your ticket for the annual auction dinner here at this link. You can also log into your member account and register.
---
What do I need to bid on items?
Each person must create a bidding account on our easy and simple to use bidding platform – even though it's in person. Registration is simple, quick and easy. The Naugatuck YMCA partnered up with an online fundraising platform to help us carry out our bidding during the event. Items added daily!
---
What items will be at the auction?
We will be auctioning off a number of fun and unique items to bid on to raise money for our organization – and the more items we have the more money we can raise, so we're asking for your help.
---
GIVE A LITTLE. GET ALOT. DONTATE.
Whether you have 1 item or 100 to contribute, your participation is an invaluable part of the Naugatuck YMCA fundraising efforts. By donating an item or service directly online, you'll be helping to raise money for our organization, and you'll receive a mention on our site that can link back to your own web page.
---
Auction item pickup:
Auction items must be picked up the evening of the Auction.
---
Naugatuck Y Annual Auction Contact Information
Auction Committee Director Sherri Beck
(203) 729 9622 X 3003
284 Church St. Naugatuck, CT 06770