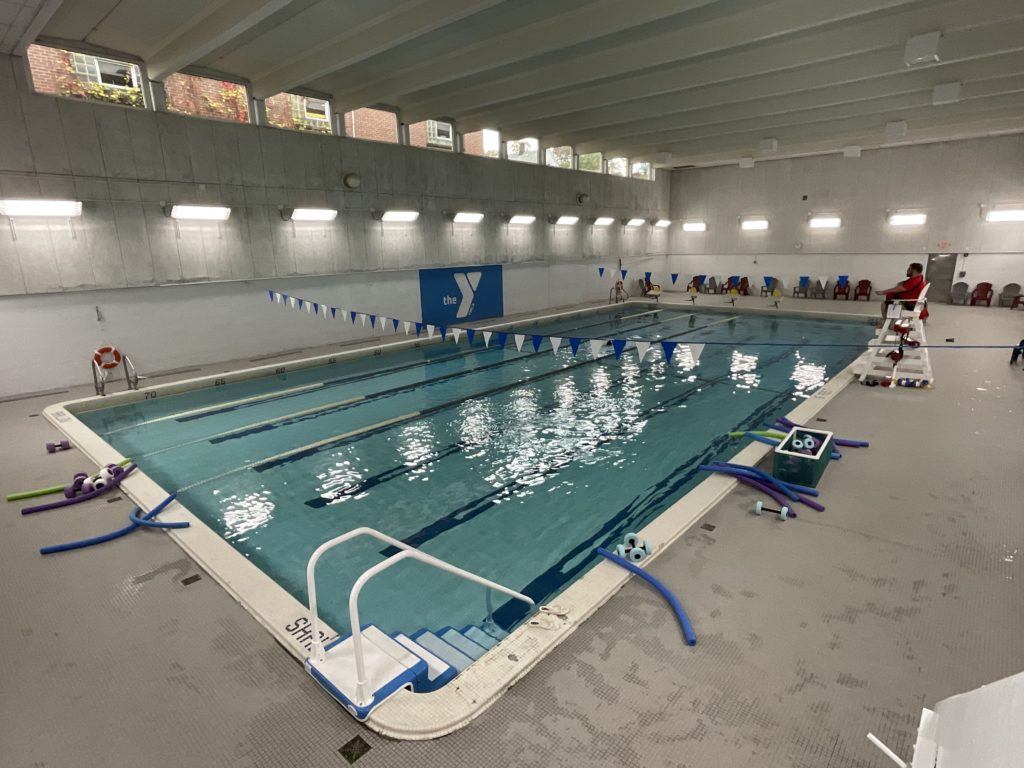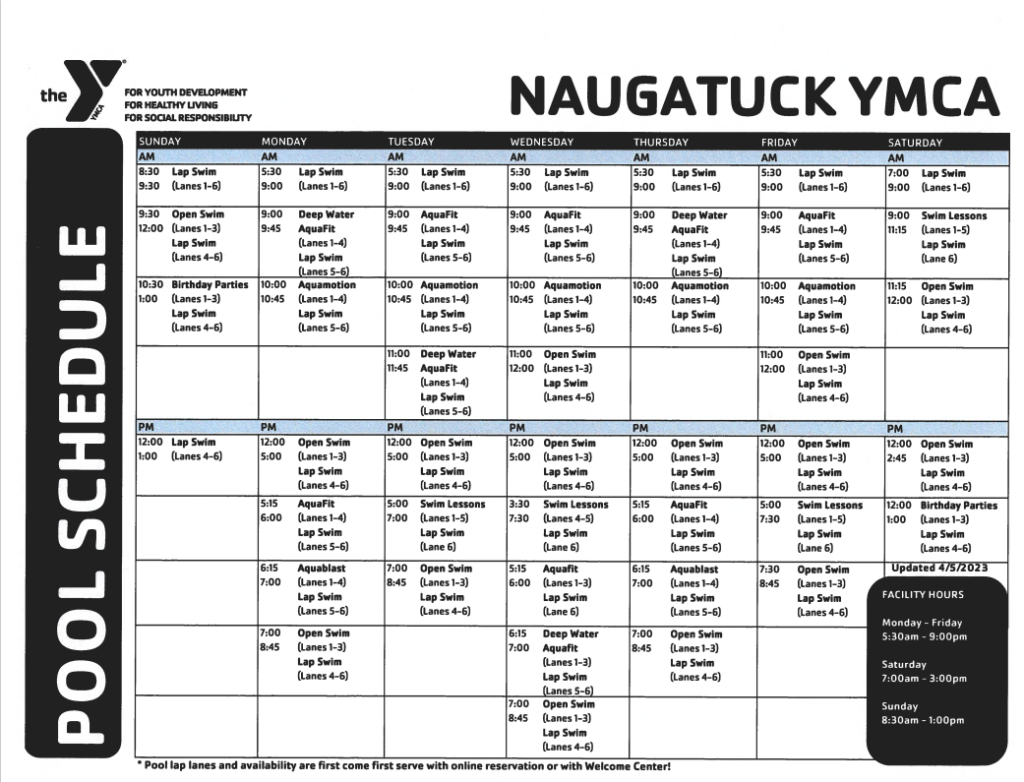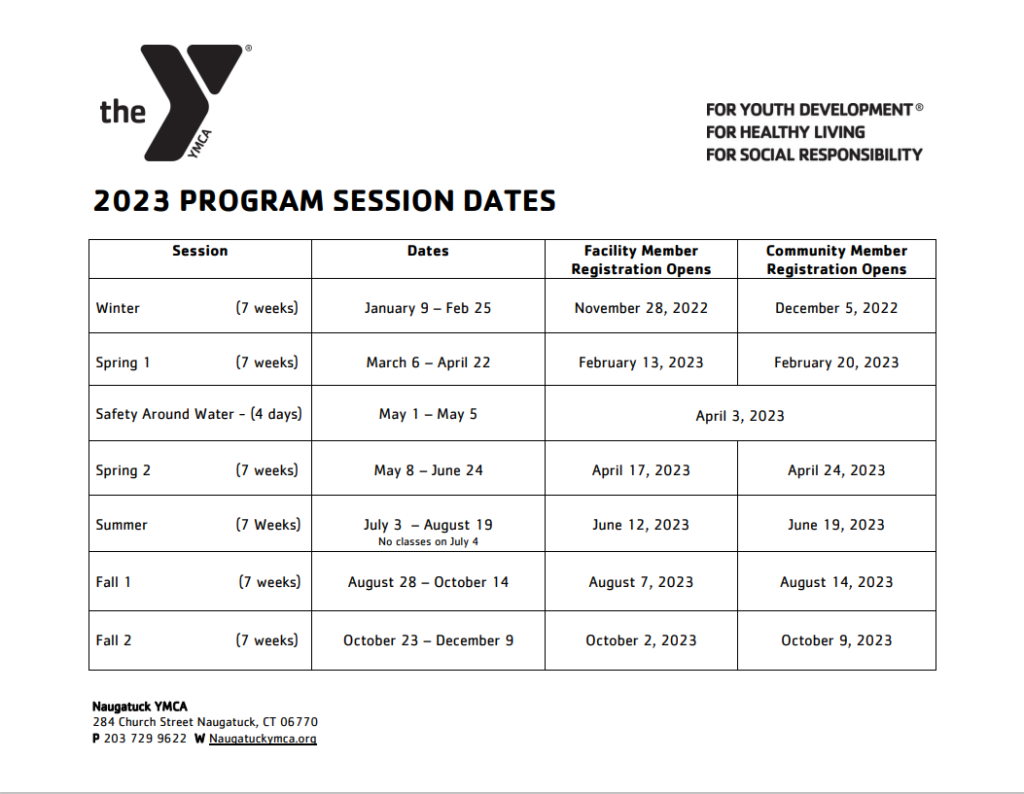 ---
 > > Pool Regulations < <
Safe Pools Have Rules
All patrons must shower with warm water and soap prior to entering the pool or after use of toilet facilities.
Any patron with a communicable disease, infection, open wounds or cuts may not use the pool.
Running, boisterous or rough play is prohibited.
Spitting, blowing of the nose, or discharge of any bodily waste is prohibited.
Do not bring food, drinks, or gum into the pool area.
All patrons must follow pool rules posted in the pool area.
All patrons must follow lifeguard's direction for the safety and wellbeing of each other.
Lap Lanes
2 patrons are permitted per lane at a time
Reservations can be made through your YMCA account online or with the Welcome Center
Swim Lessons/Group Exercise Aqua Classes have priority over Lanes 1-4
Reservations are 30 minutes in length
If you do not have a reservation schedule, you may be asked to reserve with Welcome Center in that moment
Reservations are open for Lanes 3-6
Thank you for your cooperation for a clean and healthy facility!
---
Naugatuck Y Pool Contact Information
Aquatic Director Justin Merkovsky 
(203) 729-9622 X 3009
284 Church St. Naugatuck, CT 06770