NAUGY CHALLENGE
THIS WEEKEND MAY 20th – 5pm – AT THE YMCA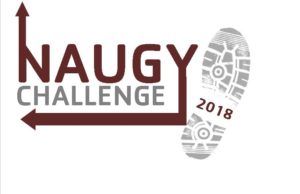 A UNIQUE SCAVENGER HUNT through Downtown Naugatuck and the surrounding area. Similar to the television show, "The Amazing Race", teams will receive clues leading to challenges at different locations throughout the center of town.
DIVISIONS: PARTNER DIVISION (FEATURING TEAMS OF TWO) – $30 PER TEAM FAMILY DIVISION (CONSISTING OF UP TO 5 MEMBERS) – $45 PER FAMILY

SOLO DIVISION (WE WILL MATCH YOU WITH A PARTNER) – $15 PER PERSON

DAY OF REGISTRATION:

PARTNER & SOLO DIVISION = $20PER PERSON/ FAMILY DIVISION = $50 PER FAMILY

EVENT IS LIMITED TO 100 TEAMS— REGISTER TODAY! AT THE FRONT DESK OF THE YMCA

Registration online at – Race Entry
COME & CELEBRATE

TO ALL OF THOSE WHO DONATED TO OUR GIVE LOCAL CAMPAIGN & PLAYSCAPE FUNDRAISER, THANK YOU FROM THE BOTTOM OF OUR HEART!!Click here to Donate TODAY!

THE Y IS FOR EVERYONE

The Y is a cause-driven organization that is for youth development, for healthy living and for social responsibility. That's because a strong community can only be achieved when we invest in our kids, our health and our neighbors. The Y is community centered. For nearly 120 years, we've been listening and responding to the Beacon Falls and Naugatuck communities. The Y brings people together. We connect people of all ages and backgrounds to bridge the gaps in community needs. The Y nurtures potential. We believe that everyone should have the opportunity to learn, grow and thrive. The Y has local presence and global reach. We are working to make lasting, meaningful change.
V
Everyone is Welcome
The Y is a membership organization open to all people. We welcome women, men, girls and boys of all ages, races, ethnicity, religions, abilities, sexual orientations and financial circumstances. Our programs embrace diversity, reflecting the people and needs of our communities.
Treasure the Y!