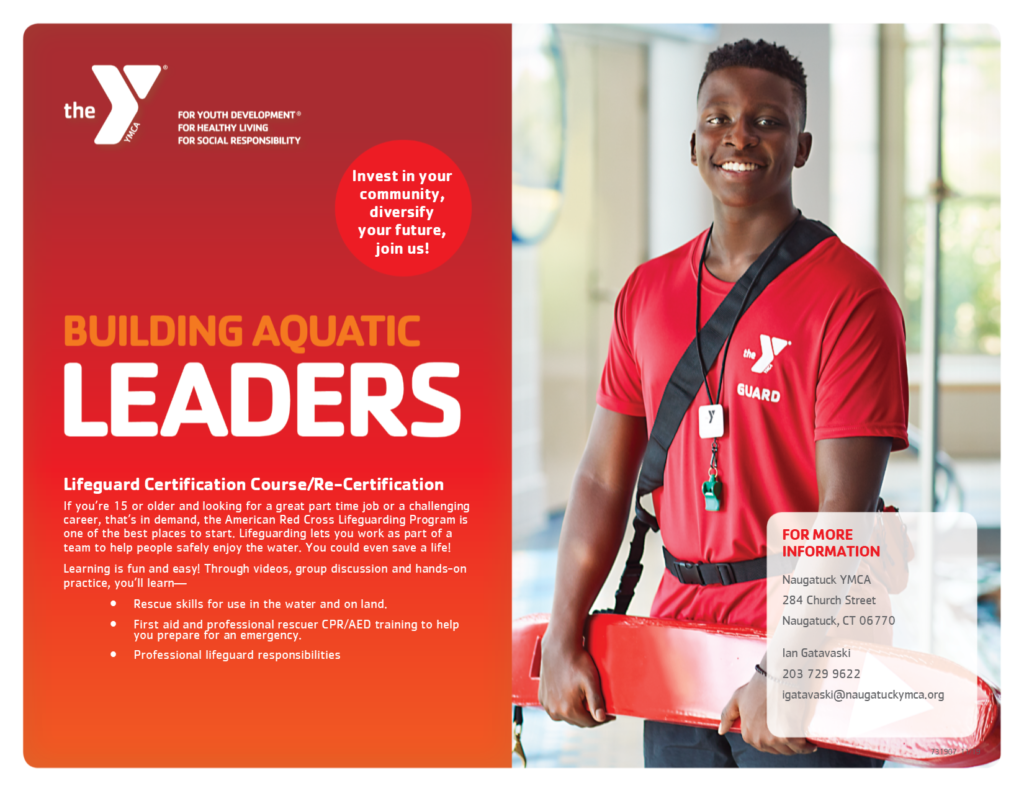 LIFE SKILLS SAVE LIVES
If you're 15 or older and looking for a great part time job or a challenging career, that's in demand, the American Red Cross Lifeguarding Program is one of the best places to start. Lifeguarding lets you work as part of a team to help people safely enjoy the water. You could even save a life!
BECOME A CERTIFIED LIFEGUARD
Learning is fun and easy! Through videos, group discussion and hands-on practice, you'll learn—
Rescue skills for use in the water and on land.
First aid and professional rescuer CPR/AED training to help you prepare for an emergency.
Professional lifeguard responsibilities.
Surveillance skills to help you recognize and prevent injuries.
PREREQUISITES
Swim a minimum of 300 yards continuously demonstrating breath control and rhythmic breathing.
(May swim using front crawl, breaststroke or a combination of both but swimming on the back or side is not allowed.)
Tread water for 2 minutes using only the legs.
Complete a timed event within 1 minute, 40 seconds.

Swim 20 yards, feet-first surface dive to a depth of 7 to 10 feet to retrieve a10 pound object
Return to surface swim 20 yards hold object with both hands keeping face at or near pool surface
Exit the water without using a ladder or steps

Swim 5 yards, submerge and retrieve three dive rings placed 5 yards apart in 4 to 7 feet of water, resurface, and swim 5 yards to the side of the pool
---
Naugatuck Y Aquatic Contact Information
Aquatic Director Justin Merkovsky
(203) 729-9622 X 3009
284 Church St. Naugatuck, CT 06770