2021 Cornhole Tournament
1st Annual – Saturday, May 1st 2021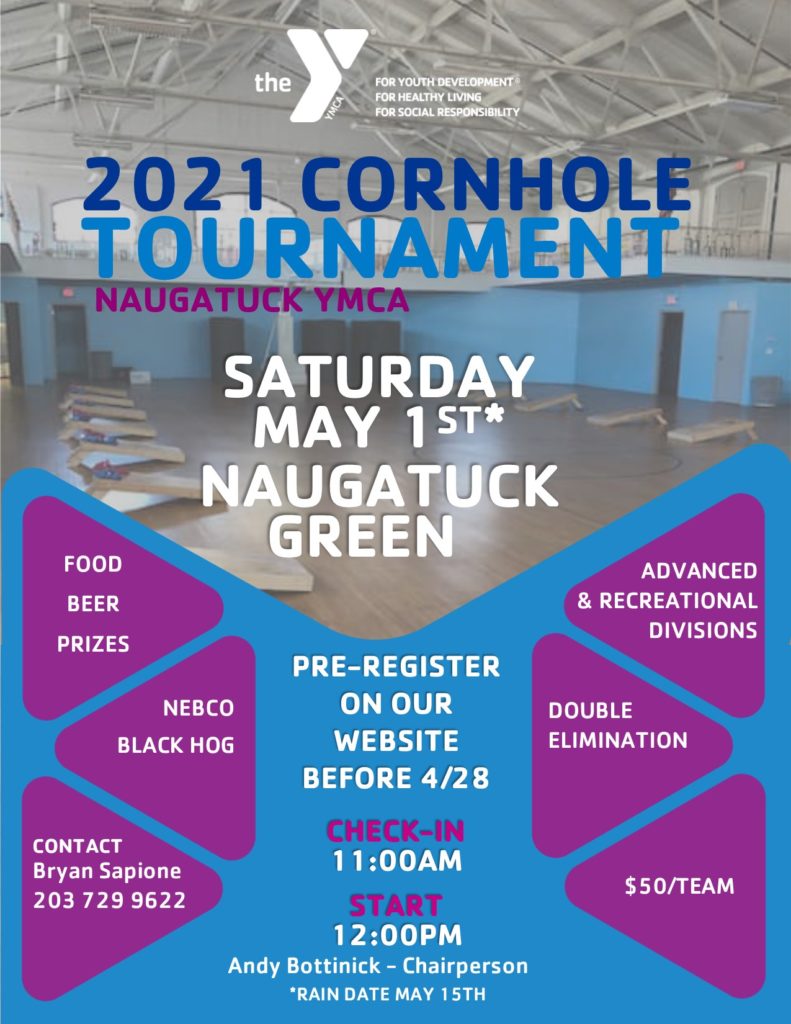 Ready to register?
Select the Advanced Division for frequent bean baggers or Recreation Division for backyard bean baggers.
What is cornhole?
Cornhole is a widely popular, super fun lawn game in which players toss beanbags toward a slanted platform with the aim of passing the beanbag through a hole in the center of the platform for points.
What is double elimination?
Double elimination style means that a team has to lose two games before being eliminated from the tournament.
When is the tournament?
The Tournament will take place on Saturday, May 1st 2021. Check in will begin at 11:00AM and the first bag will be thrown at 12:00PM.
Where is the tournament?
The tournament will take place on the Naugatuck green located at 21 Maple Street Naugatuck, CT 06770.
How much is the entry fee?
Tournament entry is $50.00 per team. Each team is comprised of two players. Registration proceeds provide funding to our community through financial aid offered for membership and programs.
---
Naugatuck Y Cornhole Tournament Contact Information
Membership & Marketing Director Bryan Sapione
(203) 729-9622 X 13
284 Church St. Naugatuck, CT 06770