2021 Annual Campaign
This year the Naugatuck YMCA community is 50% to goal of $225,000 and has raised over
$112,500.00
 Thank you to all our donors!
Anonymous
Caren Bouchard
Charles Boulier III
David Rogers
David Kazalunas
Devin Lynch
Jack Betkoski
Joseph Divincenzo
Joyce Muray
Judy Mirrer
Karen Lineweber
Kathleen Mucha
Kathleen McPadden
Kenneth Healy
Kristin Stanziale
Lori Rotella
Marcelo Martins
Marie Solazzo
Marjorie Ross
Mary Ann Hau
Matt Fortney
Paul Fitzpatrick
Robert Dickson
Sheila Elser
Sherri-Ann Beck
Virginia Roberts
---
Youth Development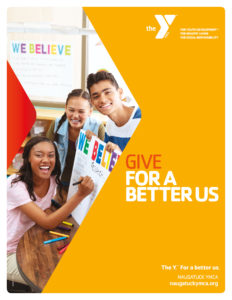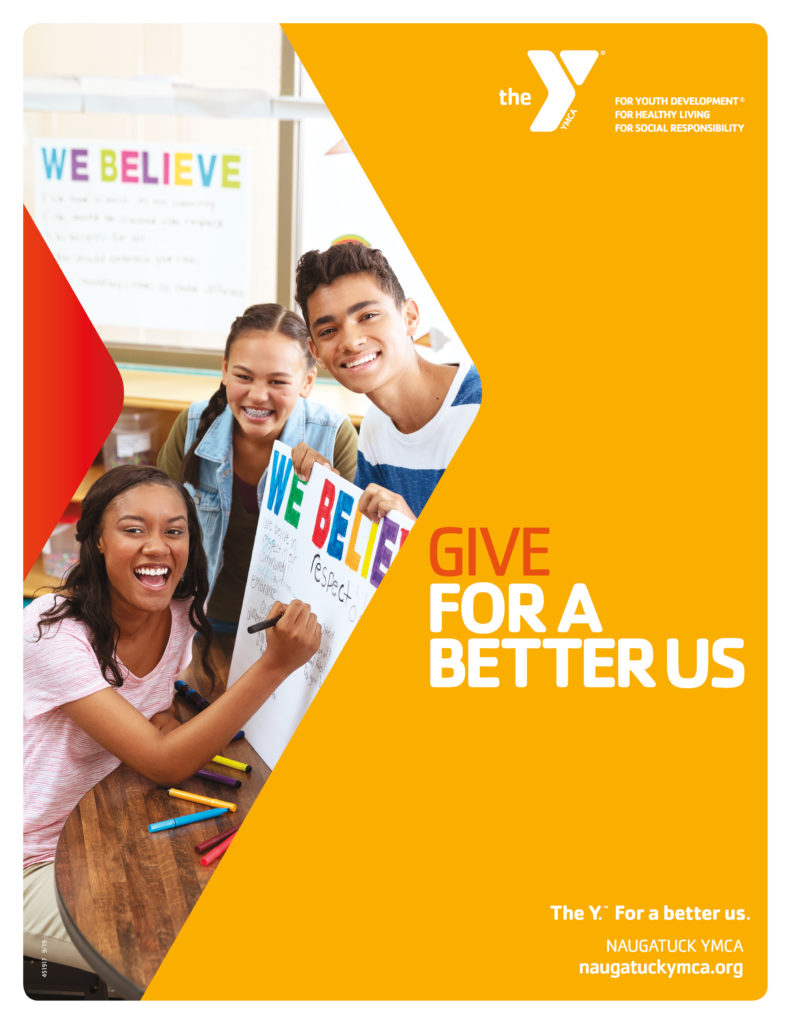 We believe that all kids deserve the opportunity to discover who they are and what they can achieve. In Connecticut, we know that over 100,000 children are unsupervised after school and 40% of our children are entering kindergarten unprepared for school due to their lack of preschool experiences. In Naugatuck we know nearly 17% of public high school students fail to graduate.
Healthy Living
Health and well-being are about balance. In our community we know that 1 in every 6 people is obese. The Naugatuck Y engages over 1,000 youth and 850 active older adults in physical and social activities yearly.
Social Responsibility
Bridging the gaps that divide people in our communities.  In our community, we know that 47% of children live in low-income families and 29% of seniors are living alone and isolated from friends and family.  Annually the Y involves 40 volunteer leaders in raising funds to ensure low income and socially isolated individuals can participate in Y programs.
---
Naugatuck Y Annual Campaign Contact Information
CEO Mark LaFortune
(203) 729-9622 X 15
284 Church St. Naugatuck, CT 06770