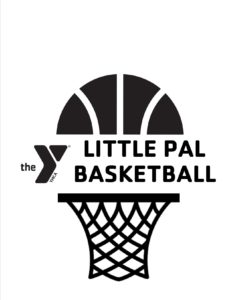 Fall/Winter
Ages 7-13 (Must be 7 or 13 prior to 12/31/17)
Youth Basketball league for boys and girls. League runs December through March with registration taking place Monday October 2nd through Saturday October 14th at the YMCA's front desk. One practice and one game per week.
To download the registration form and bring it with you to the YMCA – click here
Registration Flyer –click here
To download information about tryouts – click here
For continuous information follow us on our facebook page  LittlePal
Friend us on facebook Naugatuck YMCA
And follow us on twitter @naugatuckymca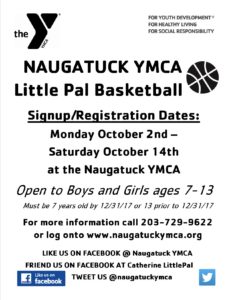 To download the registration form for the Clinic on October 28 – 10am-12pm (Click Here)
Spring
Spring Little Pal Basketball 2017
This is a Co-ed 4 on 4 basketball league at the YMCA. Players must have prior playing experience as it is a competitive league.
Boys and Girls ages 11, 12, 13 & Graduating winter Little Pal players.
Tryouts will be the week of April 3rd
Practices start the week of April 10th
Games begin the week of April 24th
Registration will be at the YMCA front desk beginning March 1st– April 1st
To download the registration form – click here.