5th Annual YMCA 5K (Virtual) Halloween Theme

This year The Y Halloween 5K will be Virtual. "Virtual is Real" means the full course will be available to run on your own. Each runner is able to pickup their runner packet at the YMCA.
What is a virtual race?
A virtual race means each runner will run the distance on their own at any time and record their personal time. This year we encourage all racers to run the real course with all the arrows and sponsored signs from start to finish! The sign's on the course map (below) will go up on Friday, October 23rd through Sunday, November 1st , 2020.
How do I share my time?
In the runner packet is a time card for each runner to fill in their time and share to our Facebook page @naugatuckymca. (Don't forge to run in your Halloween costume)
What is the course like?
The Naugatuck YMCA is hosting the fifth annual 5K in Naugatuck, CT. A 3.1 mile course that is mostly flat, fast course that follows Naugatuck streets along the scenic Naugatuck river! Start/Finish Line in front of the Naugatuck YMCA, 284 Church Street, Naugatuck, CT 06770.
Where can I register?
All participants can find the race on Run Sign Me Up by clicking this link.
What is the cost of the race?
Race entry is $25.00 and includes a TEK-Shirt, Medal, Race Bib, Time Card and more!
What comes in the runner packet?
The runner packet will consist of a T-Shirt*, Finisher Medal, Race Time Card, Runner Bib, $5.00 Gift Card to The Feel Good Lab, 3ml BIOFREEZE professional gel, and more. *T-shirts guaranteed to the first 100 registrants.
For more information, call the Naugatuck YMCA at 203-729-9622 or email the Race Director, Bryan Sapione.
Virtual Personal Time Card:
Download the Virtual Personal Time Card here.
Course Map:
The YMCA 5K course map for 2020 is available for download here.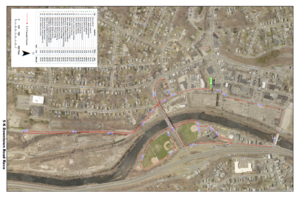 Sponsored by