Before and After-School Child Care!
Naugatuck YMCA Before and After School Program
We serve the community by providing proven, safe, quality childcare for all children ages five through 12 enrolled in one of the Naugatuck schools. The program creates a comfortable, secure environment that allows each child to develop his/her sense of self-esteem, sense of belonging, and a sense of accomplishment.
This program permits children to choose some of their daily activities. It is designed to be a comprehensive childcare program based upon the fundamental factor of positive child development relative to physical, social and emotional growth. This before and after school program is for grades K-8 (age 12). It is fully licensed by the State of CT. Bus transportation is provided to and from the schools.
The student must have a full membership to the Naugatuck YMCA
Before care    Mon-Fri       7:00a.m. until school begins
After care       Mon-Fri       Dismissal until 6:00 p.m.
Vacation Days and Holidays Child Care
School vacations and Holiday care are available for an additional fee and run from 7:00 a.m. until 6:00 p.m.
Quality care at a reasonable cost. We are a participating Care 4 kids provider. Financial assistance available for those who qualify. Bus transportation provided for the local schools. We accept continuous enrollment on a space available basis.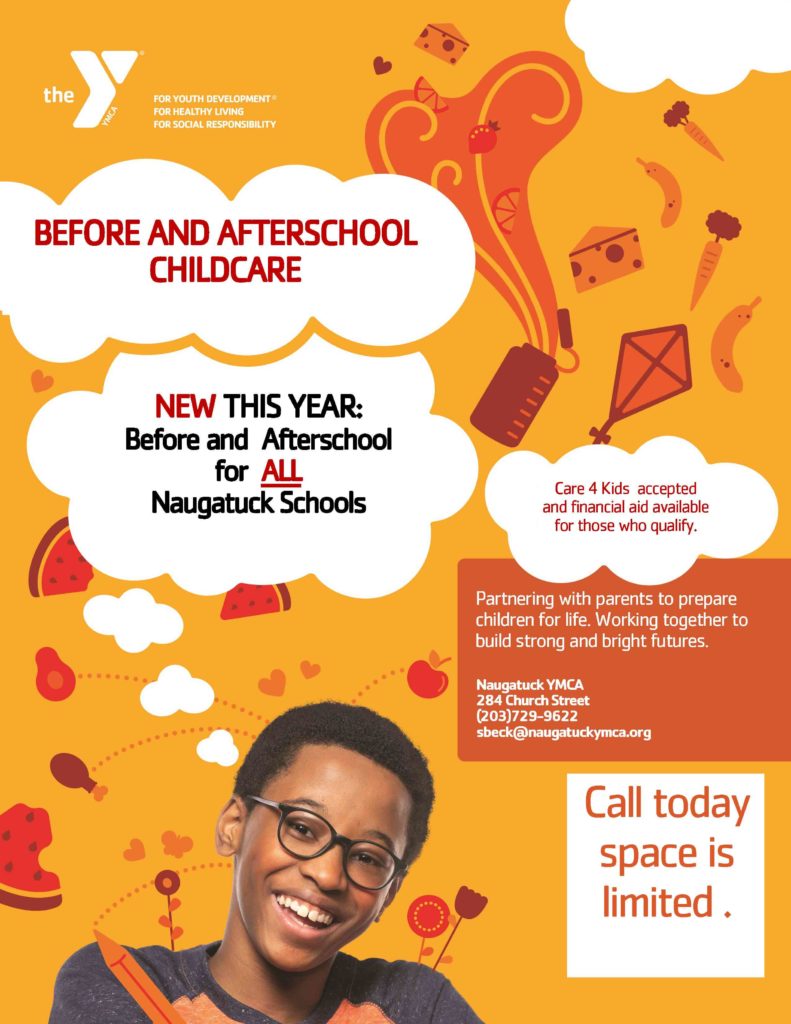 Afterschool Forms Available for Download
Click Here to Download the Registration Packet
Click Here for the Health Assessment Form
Click Here for the Asthma Action Plan
Click Here for the Individual Plan of Care for a Child With Special Health Care Needs or Disabilities
Click Here for the Administration of Medicine Form
Email Sherri Beck for more information: sbeck@naugatuckymca.org